(panoramic photo of Moscow from moscow.photobase.ru)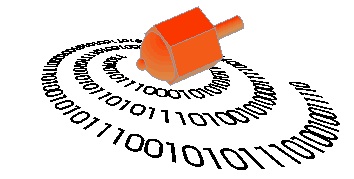 Eighth International Conference on Computability, Complexity and Randomness (CCR 2013)
September 23–27, 2013, Moscow, Russia
О регистрации для участников из России
Registration
Registration is open.

There is a registration fee of €250 (reduced to €175 for students and PC members) which includes admission to all seminars, refreshments, reception, excursion, formal dinner (conference banquet), visa support and programme but does not include meals or accommodation.

The registration fee can be paid upon arrival or by bank transfer to Personal account of Nikolay Vereshchagin in ABNAMRO bank (Middenweg 10, Postbus 94133, 1090GC, Amsterdam, The Netherlands) , account number 613840984, BIC ABNANL2A, IBAN NL55ABNA061384098, SWIFT ABNANL2A (indicate your name and the purpose of payment). Payments on arrival can be made in Russian roubles as well (€1 ≈ Roubles 40).

Extra banquet tickets (€40) and excursion (€25) can be bought upon arrival or by the bank transfer, as above.


Visas
To enter Russia you will need an entry visa. There are to types of Russian entry visas: business and tourist ones. Normally, to attend conferences people obtain business visas, for which you will need an invitation letter from us. To make an invitation letter we need the following information and documents from you:


A copy of your passport (scanned version of the page with the photo);
Your post address (the original of the invitation will be sent to you by post);
Your contact phone number (preferably cellular phone number);
A completed application form.


The responsible member of organization team is Akim Kumok (akim239@gmail

.com). Please send him these documents so we can begin the visa application process. As the visa application process is quite consuming, we need to receive this information from you at least 2.5 months in advance (that is by July 8).

If you have any questions regarding visa application process, feel free to address them to Akim.


Recommended hotels
Bagration hotel: http://www.booking.com/hotel/ru/bagration.en.html
Price: $130 (single), $170-$200 (double)
Address: Sechenovsky Pereulok 7A, Khamovniki
Phone number: +7 495 609-50-50
This hotel is in the walking distance from the conference site (ca. 15 minutes).

Kitay-Gorod Hotel: http://www.booking.com/hotel/ru/kitay-gorod.en.html
Price: $140 (single), $180-$220 (double)
Address: Lubyansky Proezd 25 Bld.2, Basmanny
Phone number: +7(495) 991-99-71
Approximately 30 minutes to conference site (15 minutes by subway + 15 min. walking).

Artel Hotel: http://www.booking.com/hotel/ru/arte.en.html
Price: $150 (double)
Address: Teatralniy Proezd 3 bld.3, Meshchansky
Phone number: +7 495 626 9008
Be careful, there are rooms without windows in this hotel, please inquire when booking.
Approximately 25 minutes to conference site (10 minutes by subway + 15 minutes walking).

---

Contacts
For questions, in particular about scientific aspects of the meeting, please contact the chairs of the programme committee

Inquiries about organizational matters such as registration or accommodation are best addressed directly to the staff at the ccr2013@mccme.ru

Copyright Notice
The layout of the webpage has been adapted from the style of the CCA conference series and is used by courtesy of Vasco Brattka.