(panoramic photo of Moscow from moscow.photobase.ru)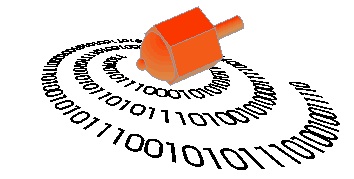 Eighth International Conference on Computability, Complexity and Randomness (CCR 2013)
September 23–27, 2013, Moscow, Russia
Registration, visas, and hotels
О регистрации для участников из России
Program
Conference program
Venue

The conference will be held at Moscow Center for Continuous Mathematical Education by Poncelet Laboratory of Independent University of Moscow
The address is Bolshoy Vlasyevskiy Pereulok 11, see directions on official site.
The conference talks will be held in the MCCME Conference room, which is located at the 4th floor and has room number 401. If you take the leftmost staircase from the first floor, room 401 wil be just to the right when you come to the 4th floor.

Getting to Moscow from the airport: There are three international airports in Moscow: Sheremetyevo, Domodedovo, and Vnukovo. The best way of getting to Moscow is a non-stop rail service called Aeroexpress. One ride costs 320 rubles, approx. $10. It is possible to buy a round trip Aeroexpress ticket, but it would not be cheaper (640 rubles for 2 trips). You may find the complete list of fares at the Aeroexpress site.


The Aeroexpress schedules are also available from their official site: [ Sheremetyevo | Domodedovo | Vnukovo ]. The point of arrival is a rail terminal, which is connected to a subway station: Belorusskaya for Sheremetyevo, Paveletskaya for Domodedovo, and Kievskaya for Vnukovo.

A taxi from an airport to Moscow would cost $60 or more, and during the weekdays it can be very slow due to traffic jams. If you use taxi, order it only at counters of official carriers, do not respond to annoying offers of private drivers. There also exists a combined Aeroexpress + Taxi service with fixed fares.


Transportation inside Moscow: The main mode of transport in Moscow is Moscow metro (subway). You may use an online interactive map to get directions. Other modes of public transport include bus, trolleybus and tramway. The optimal way to pay during short visits is Troika card, a stored-value card similar to Oyster Card or Metrocard. It is sold at metro cash desks and may be recharged at ticket machines. The card itself costs 50 rubles which may be returned back before departure. One ride in the subway costs 28 rubles, one ride at a surface transport costs 26 rubles, and also there is a combined fare of 44 rubles for 90-minute journey consisting of one subway ride and any number of bus/trolleybus/tramway rides.



Conference Series
The conference, previously known as conference on Logic, Computability and Randomness, will be in the tradition of the previous meetings in
Notre Dame (United States) 2010, and
Topics
Algorithmic randomness,
Computability theory,
Kolmogorov complexity,
Computational complexity,
Reverse mathematics and logic.
Confirmed Invited Speakers
Alexander Shen (IITP RAS, Moscow)
Edward Hirsch (Saint Petersburg, Russia)
Emmanuel Jeandel (Marseille, France)
George Barmpalias (Beijing, China)
Jan Reimann (Penn State University, USA)
Laurent Bienvenu (Paris, France)
Michael Yampolsky (Toronto, Canada)
Sergey Yekhanin (MS Research, USA)
Yang Yue (Singapore, Republic of Singapore)
Submissions
Authors are invited to submit an abstract in PDF format of typically about 1 or 2 pages via the following web page:


http://www.easychair.org/conferences/?conf=ccr2013.


No full papers will be required for this conference. After the deadline for submissions has expired, submissions may still be accepted for reviewing at the discretion of the PC chairs.


Call for papers (plain text version)
Proceedings
No proceedings will be published before the conference.

Important Dates
| | |
| --- | --- |
| Submission deadline: | May 15, 2013, |
| Notification of authors: | June 15, 2013 , |
| Conference: | September 23–27, 2013. |
Registration, visas and hotels
See the separate page for information about registration and registration fee, entry visas.
О регистрации для участников из России
Visiting Saint Petersburg
If you want to visit Saint Petersburg during the weekend, you can book a ticket (booking opens 45 days in advance).
Programme Committee
Noam Greenberg (Wellington, New Zealand) (chair)
Eric Allender (Rutgers, USA)
Vasco Brattka (Cape Town, South Africa; Munich, Germany)
Mark Braverman (Princeton, USA)
Willem Fouche (Pretoria, South Africa)
Mathieu Hoyrup (INRIA Nancy, France)
Andre Nies (Auckland, New Zealand)
Theodore Slaman (UC Berkley, USA)
Frank Stephan (Singapore, Republic of Singapore)
Organizing Committee
Michael A. Raskin
Andrey E. Romashchenko
Alexander Shen
Nikolay K. Vereshchagin

(see also ACA2013)
CCR Steering Committee
Verónica Becher (Buenos Aires, Argentina), Laurent Bienvenu (Paris, France), Rod Downey, chair (Wellington, New Zealand), Denis Hirschfeldt (Chicago, United States), Elvira Mayordomo (Zaragoza, Spain), Wolfgang Merkle (Heidelberg, Germany), Nikolai K. Vereshchagin (Moscow, Russia), Liang Yu (Nanjing, China).
Funding
Funding opportunities for student members of the Association for Symbolic Logic (ASL) are available. Applications should be directed to the Association for Symbolic Logic three months prior to the meeting, following these instructions.
Contacts
For questions, in particular about scientific aspects of the meeting, please contact the chairs of the programme committee

Inquiries about organizational matters such as registration or accommodation are best addressed directly to the staff at the ccr2013@mccme.ru
Copyright Notice
The layout of the webpage has been adapted from the style of the CCA conference series and is used by courtesy of Vasco Brattka.